I love wearing red this time of year, not only because it's the Holidays so it's very fitting, but because it's such an upbeat colour to stay cozy in!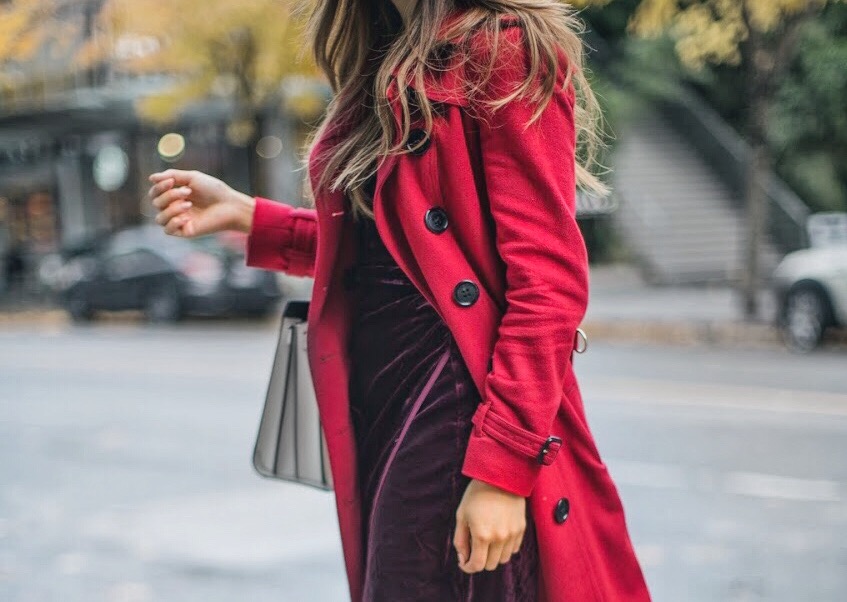 Christmas time was around the time I got this red cashmere trench coat last year. This was an investment piece for me and is absolutely the most outstanding coloured jacket I have in my wardrobe. Although it's such a bold colour, I do wear it every season. Red is not a colour that's considered a neutral – like black, white, or nude – but I do think that red can be worn with almost anything, in so many ways, year round. Besides a red trench coat, there are a number of ways and many pieces you can use to incorporate red into your wardrobe day to day.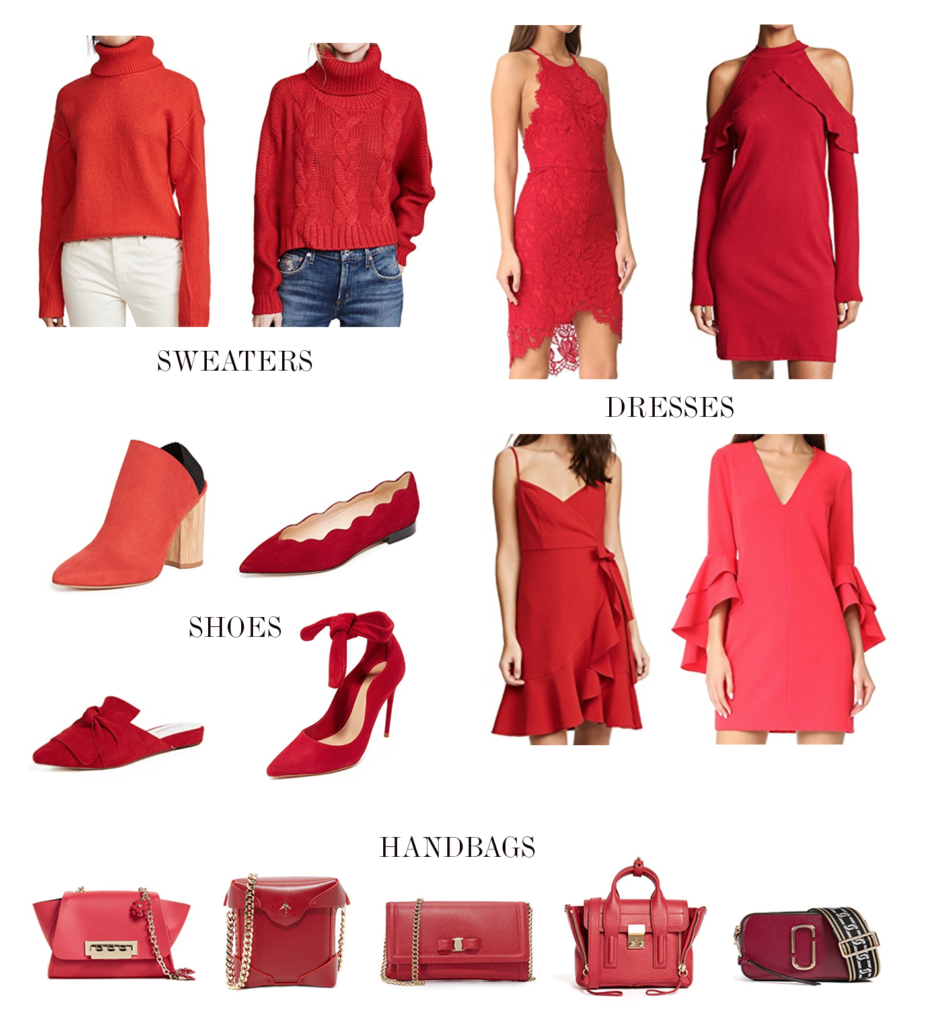 SWEATERS
I really think a red sweater is an essential in everyone's closet! It's a great piece for wearing during the holidays and staying cozy, yet festive. It's also great for if you want to wear a more upbeat colour some days.
1. Tory Burch Turtleneck
2. BB Dakota Turtleneck
DRESSES
The Christmas party and date night essential (in my opinion). This one goes unsaid – a little red dress has impact. You can throw this on and go, and know you'll look amazing. Get one ASAP if you don't already have one in your wardrobe!
1. Lace Dress
2. Cold Shoulder Dress
3. Spaghetti Strap Dress
4. Bell Sleeve Dress
SHOES
A great way to incorporate a pop of colour into a monochromatic outfit is with shoes. An all black or all white outfit pairs perfectly with a pair of red shoes.
1. Booties
2. Slides
3. Flats
4. Pumps
BAG
If you aren't quite ready to wear red, but still want to incorporate the bold and daring colour into an outfit… try an accessory like a red handbag! It could be a larger satchel or a small clutch depending on what you're comfortable with.
1. Cross Body
2. Box Bag
3. Mini Bag
4. Satchel
5. Camera Bag
Which red item is your favourite? Let me know if you're thinking of making one of them a closet staple!