Today's post is one that I've been excited about for a while because it's about one of my newest fav beauty brands, Glossier! Glossier didn't ship to Canada until this past July, so while I wanted to try their products for so long, I was never able to get my hands on any until this past Summer. Here are my favourites from their skincare line!
1. Milky Jelly Cleanser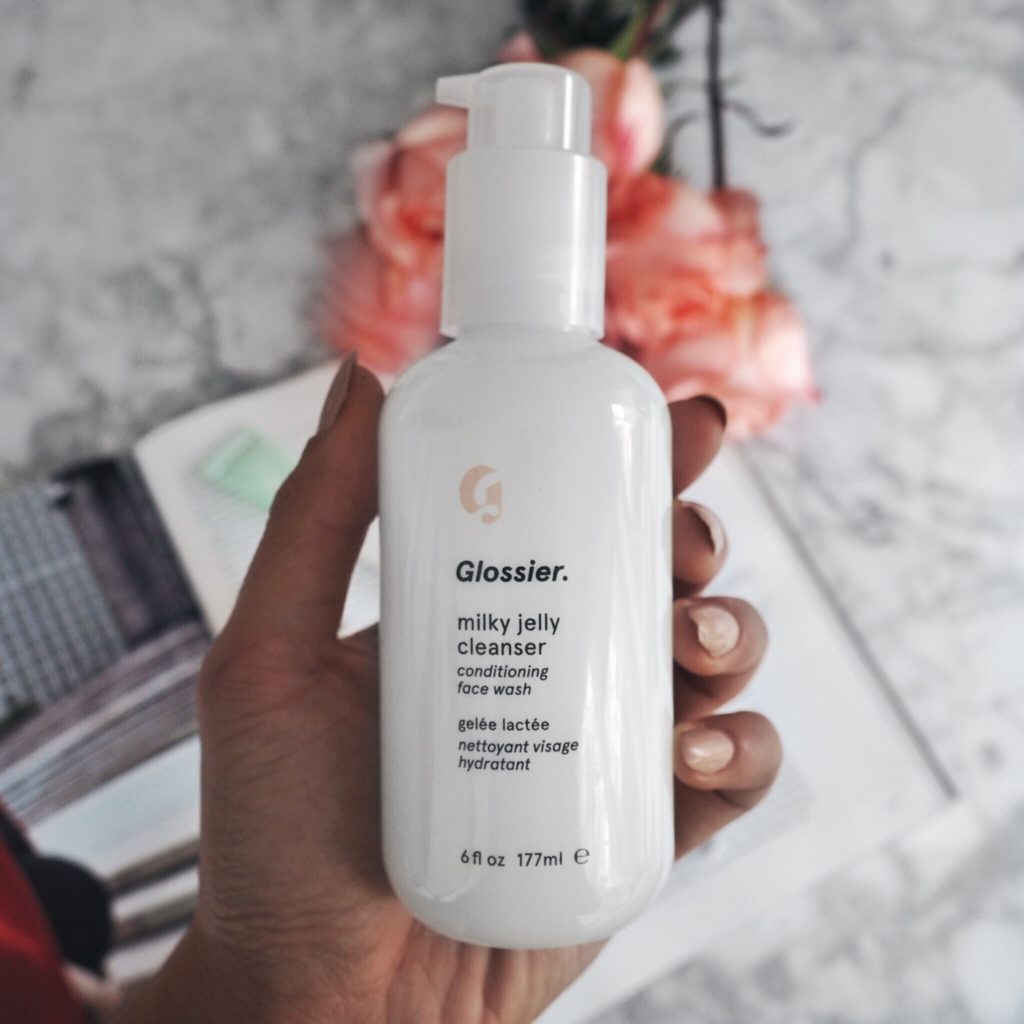 I love the creamy gel consistency of this formula! It's definitely one of the best face washes I've used in a long time. This is great for dry skin and will melt away any makeup, leaving your skin soft and healthy. PS: your eyes won't sting if this get's inside them – super safe!
2. Priming Moisturizer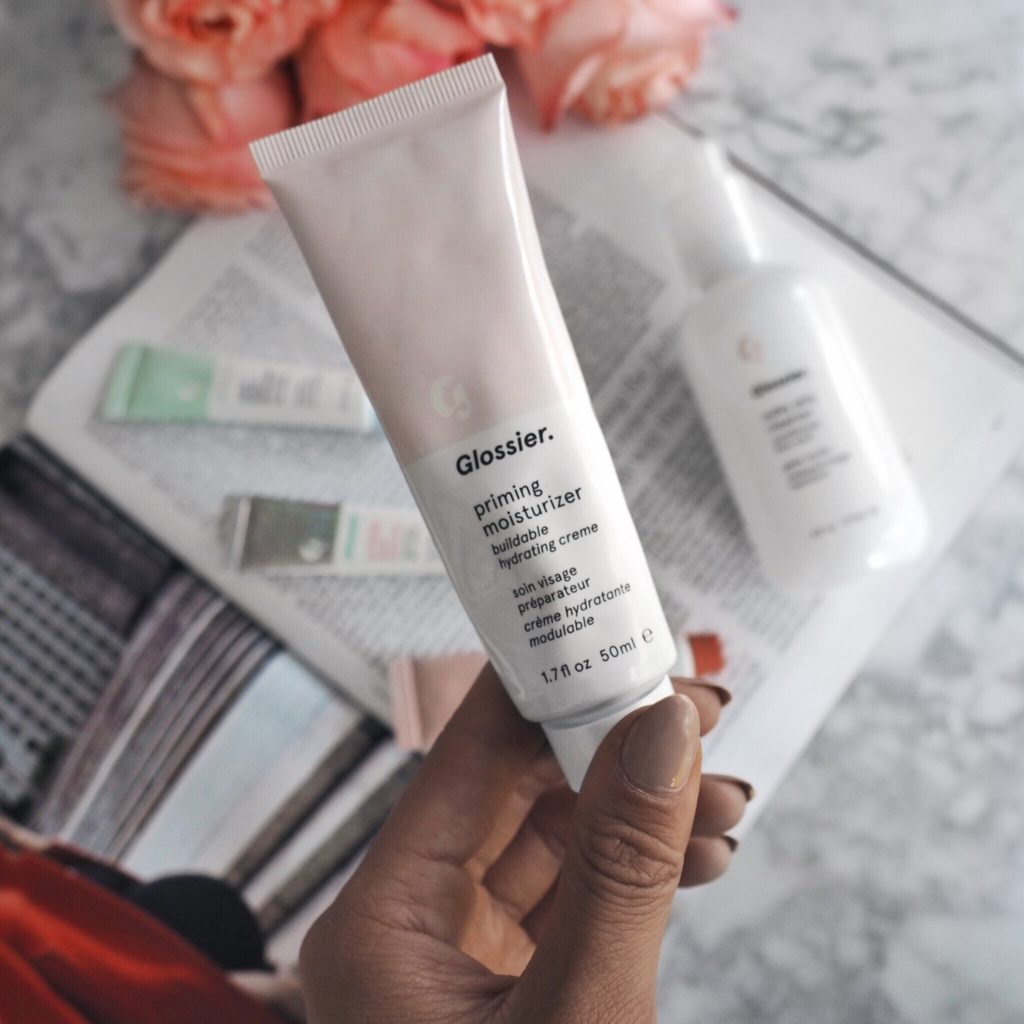 This moisturizer really brought out the best in my skin, it gave it a plump and flawless appearance. When I use this, I find myself applying significantly less foundation (or sometimes even skipping it)! It's also great for layering and is buildable depending on how much moisture your skin needs.
3. Balm Dotcom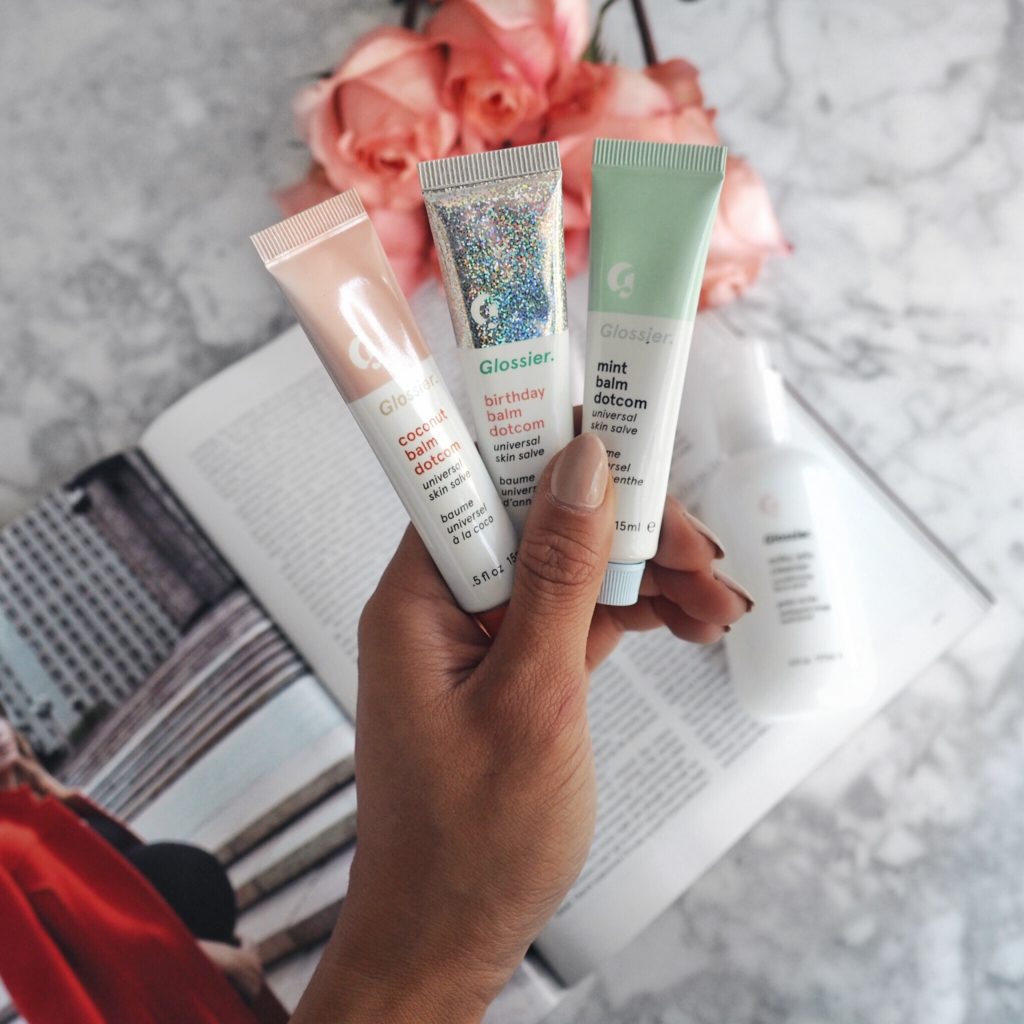 I cannot imagine my life without this! I have them in every flavour – my favourites are the original, rose, and coconut. I keep one of these in each of my purses, in my car, at my desk, by my bedside table, everywhere really… It's the ultimate lip balm that will nourish your lips and I recommend that everyone have at least one!