I recently did a 3 day juice cleanse with MELU Juice to help kick start a healthy year! A lot of you asked me to write about my experience, so here I am reporting back!
For those who might not be familiar with what a juice cleans is, it's a "detox" diet that can last from a few days to weeks, in which a person consumes only fruit and vegetable juices to obtain nutrition while abstaining from eating food. Many people swear by juice cleanses and report an improvement to their health, mood, and appearance.
It's recommended to eat light and clean for a few days before the cleanse. MELU Juice & Health Bar has so many options on their menu, from hot foods, to acai bowls and health bars!
My personal favourites were the avocado toast (of course) and the acai bowl, because they're healthy choices but still very satisfying. If you want something lighter though, they have a lot of salads and chia puddings to choose from!
DAY 1
I was super excited to pick up my juice cleanse and get started. They were all labelled so I knew what they were and what day to drink each juice. Each day came with 5 cold pressed juices and one nut mylk to drink when I'm hungry. The first day wasn't tough, but I went to the washroom SO much more than usual since I was drinking so much liquid. I didn't feel hungry or crave any food since the nut mylks are creamy, amazing, and super satisfying.
DAY 2
This second day was tough. I wanted to eat so bad so I caved and had a few sticks of celery and 5 almonds (yes, exactly 5). While the juices and nut mylk did keep me full, I craved something to much on 🙁 I can't imagine it affected the cleanse too much since they were raw foods, but I'm still bummed that I didn't have more self control. If you do a cleanse, don't be like me. Stay strong!
DAY 3
I definitely felt lighter today. I wanted to do something to keep busy, but working out was out of the question for the past 3 days since I felt pretty low energy (probably from suddenly not eating). I booked a hot stone massage to keep my mind off snacking, and it worked! Doing something relaxing definitely helps, weather it's taking a bubble bath or getting a steam/sauna. The downside was that my bladder was killing me partway through the massage… and I went to the washroom right before I went in! Overall, the last day was easier than the second day because my body was adjusting.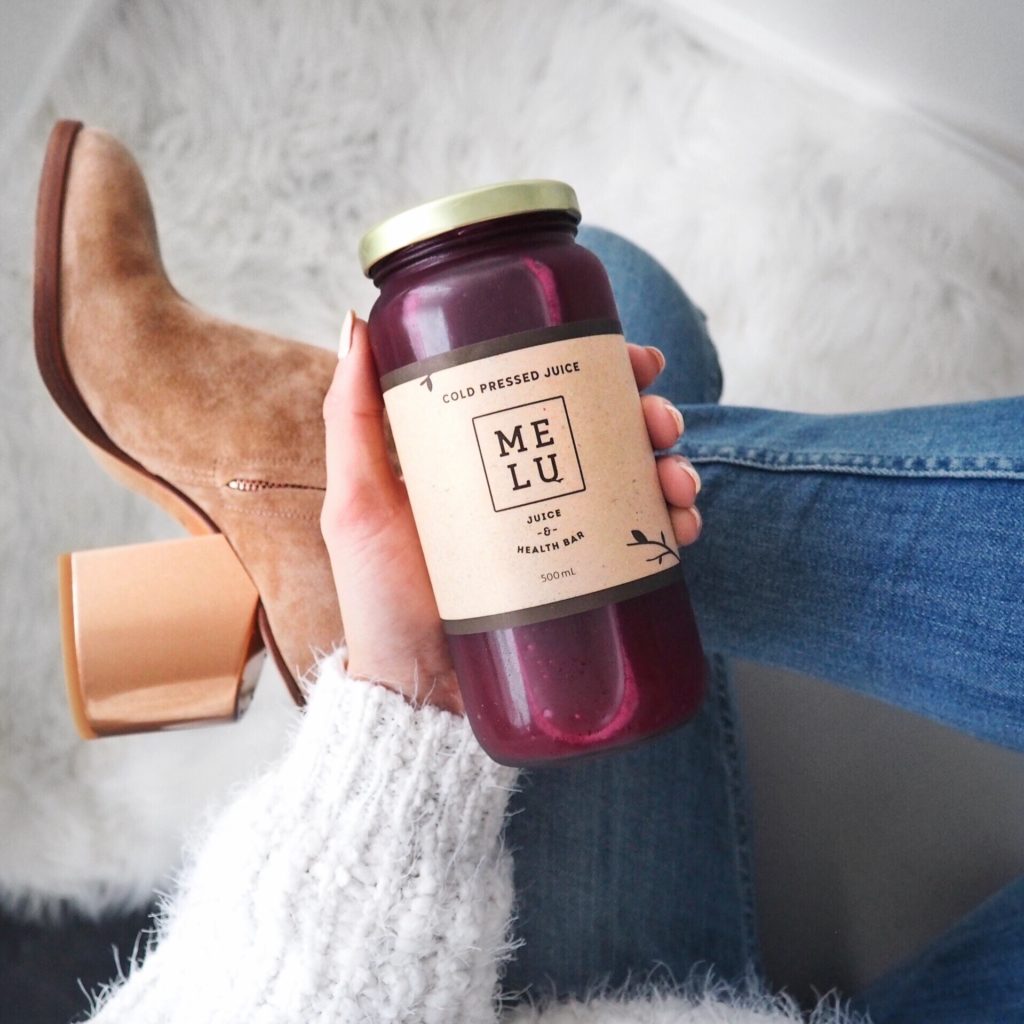 POST CLEANSE
I thought I would want to feast after the cleanse, but I didn't. I got full quickly – possibly because my body was just getting use to solid food again. I think a cleanse is a great way to physically and mentally reset your body. After these past 3 days, I'll definitely think twice before putting unhealthy foods into my body after going through this challenge. I had a good experience overall and I'm glad I got to practice my self control.
Did you lose weight during the cleanse?
Yes, I felt lighter but the changes weren't significant since I only did it for 3 days. I wouldn't recommend not eating to lose weight, since you will lose muscle mass. I did this cleanse to kickstart my health (from the inside) more than to lose weight. Also I would imagine it's typical to gain back a little bit of weight once you eat solid food again anyways.
I'll definitely continue to drink juice cold pressed juices when I can. Six juices a day with no food is ambitious, but definitely one a day every now and then is totally manageable. I love having one first thing in the morning! I know I'll be doing a cleanse again to reset my body since I love the way I feel after – maybe once or twice a year?
Let me know if you have done a cleanse before too and what experience you had!